Well.  It's been quite a time, hasn't it?

How are you doing?

And how are your family and friends?  Is everyone healthy?  Staying sane?

Has your job been affected?  How are you spending your days?

My thoughts have been with all of you, as we all cope with so much change.  I truly hope that the worst is behind us.

This is a lengthy email, unprecedented for me, to go with the times.

Please hang in and read it all, I've got some good stuff for you in here.  Not every month's newsletter will be this long, I promise!

Since early March and the self-isolation and emergency orders and the ever-changing responses, emotions and routines have run the gamut and been thrown out the window for most people, myself included.

Some days are great – happy, relaxed, content, and grateful for our health and all that we have that make our lives comfortable.

On those days – usually when there is sunshine – I am productive: connecting with clients, updating business materials, participating in Zoom meetings with colleagues, upgrading my real estate skills and learning.

At home, I love the time available to connect with family and friends, bake, cook with my teens, clear out closets, build and tend to our vegetable gardens, knit, and watch new shows and movies.

But there have been down days too.  Days when I felt exhausted with all the news and stressful information being thrown at us each day.  Days when I have been anxious, overwhelmed with worry about finances, my work, my husband's job, our son's university semester and co-op position.  Days when I'm sad for our daughter and her grade 12 classmates who are denied the in-person celebration of accomplishment and journey into adulthood that they so deserve.

And days when I deeply miss being able to hug my family.  Our friends.  Days when I just can't muster up any energy or motivation to get off the couch, make dinner, walk the dog.

And I bet, you have been up and down the same roller coaster.

And that's ok.  We are human beings, and right now is unsettling.  Every single person I know, has been affected.  Some days we cope (or even thrive), and some days we don't.

The important thing is, YOU are not alone.  I am not alone.  We must help each other any way that we can, when needed.  And not be afraid to ask for help.

My offer still stands, if you need anything at all – yeast! flour! cookies! soup! or just a call to say everything is going to be ok – I am here for you.

Being given this gift of a slower pace has been wonderful in a number of ways too.

It has allowed me to reflect and take stock of what is really important in my life and in my business.

The top three, and a look at the future:

1.  I have not stayed in touch nearly enough.

And this will change.  Starting right now.

You deserve better communication, and more timely information.

You have always relied on me for accurate and insightful real estate information, and I am always here when you need me. But I will reach out more.

So I have an offer for you!  The question I am hearing the most is, "are house prices dropping?"

Let's talk about that, because the answer is it depends.

Here is your personal invitation to book a time with me, with no obligation, to discuss what your home may be worth during CoVid-19, the market activity in your neighbourhood, and the current mortgage lending environment for buyers.

I will set aside 15-20 mins for a private video call to connect and answer what is important to you.

Click this LINK to schedule a time with me, and send me your top 2-3 questions so I can prepare for our meeting.

https://calendly.com/jeanbrewerrealestate/your-home-value-during-co-vid19

2.  The times, they are a changin'…

The reality of being a Realtor in today's environment means being able to pivot quickly to best help you.  Being nimble, adopting new technology and processes to buy and sell a home while mitigating health risks, is imperative.  And, it's also exciting to learn new skills!

Here is a brief picture of how I can help you SELL and BUY property right now: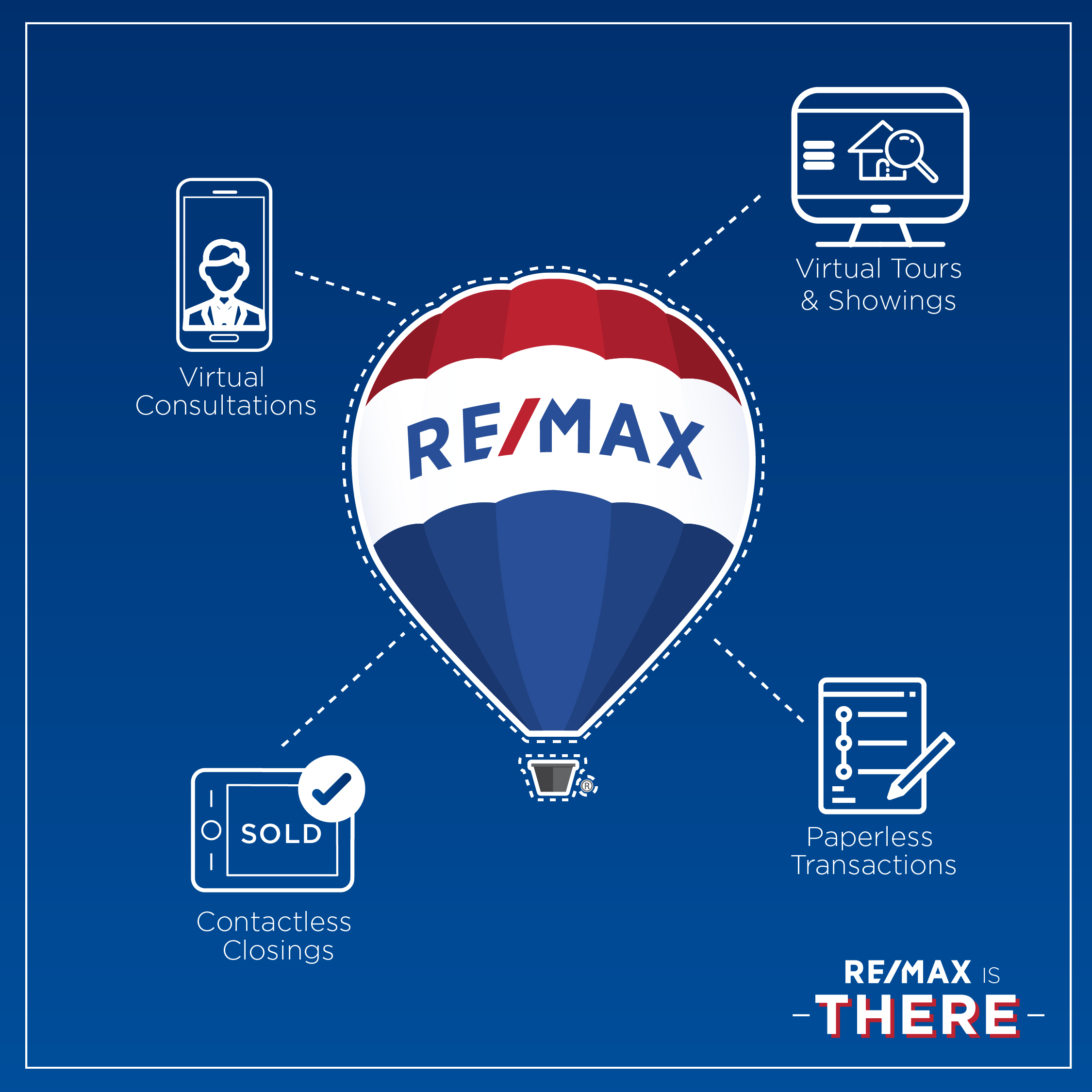 In addition, we can provide:
 Virtual staging and/or safe staging with trusted vendors.
  Full 360o photo tours along with floor plans so buyers can picture the flow of the layout
  Pre-listing home inspections with safety protocols in place, so buyers have information touse.
  Virtual Open Houses via Zoom and Facebook or Instagram Live.
  Wire transferring of funds through my brokerage to your lawyer.
  New state of emergency clauses to protect you while selling or buying.
  Previewing homes on your behalf via live video call walk-throughs.
  Watching virtual tours together over video calls so I can guide you through and answer questions.
  Masks and gloves for in-person showings.
  Lawyers who are fully electronic including closing documents, so you don't have to go into an office.
  No-contact closing day with special key arrangements.
  Safety protocols such as these:
3.  I appreciate each and every one of you.
For those of you who have trusted me to represent you, or who are considering me to help you sell or buy a home,
Your trust, your referrals, your business, and our relationships, are so appreciated.
Being a Realtor is a privilege, and a role that I cherish.
4.  What will happen the rest of this year?
If you scan the media articles, the "expert" predictions are vastly varied from housing price gains of 8% (TD Bank), to a drastic decline of 18-20% (CHMC).
Clearly, no-one has the answers.
There just haven't been enough sales to accurately predict or define trends.  Nothing about 2020 so far has been normal in terms of historical market activity.
What does this mean for you?  Gather information.  Ask me questions.  And make a move when it's the right time for you.
There continue to be new listings every week, but the average number is 60-75% less than at this time in 2019.
And there continue to be sales every week, but again, far fewer.
We are observing pent up buyer demand.  MLS websites are experiencing the highest traffic levels they have had in the past couple of years.  Photos and videos of the highest quality are paramount.  Mortgage lenders are busy, as lending rates are at historically low levels and refinancing applications are up.
Prices, for the most part, are stablized in a lot of areas and home types, because the supply is down.  Sellers are holding out until the lockdowns are eased, and buyers are serious, pre-approved and ready to go.
Will prices drop when the mortgage deferral programs end?  It's impossible to say with any accuracy.
Here are the April 2020 stats as prepared by my brokerage.
** Keep in mind that real estate stats are ALWAYS a general trend only!  Local sales can be dramatically different.  I am here to answer your questions. **
If you are thinking of selling, we should be planning a timeline and preparing your home to meet the needs and wishes of people who are buying homes right now.
If you are thinking of buying a home or investment property, the best thing to do is get fully pre-approved for financing, and let's start looking at current listings and market trends.  You can take advantage of this quiet time in the market with less competition.
Until next time, I wish you health, safety, happiness, and everything you need, and will look forward to seeing you again in person one day soon.
Jean
P.S.  Don't forget to Click the Scheduling link to book our private meeting.
And if any of my thoughts resonated with you, let me know 🙂
How to Quickly Improve Indoor Air Quality
There are many reasons why the air quality in your home may not be at its best. A faulty furnace or an aged carpet are just two potential culprits. Until you get those issues addressed, how can you make your indoor air healthier – today?
Here are some ideas:

Check the furnace filter. This is one of the most overlooked maintenance items in the home. Any furnace repair person can tell you stories about filters they've seen caked in dust. Make sure those aren't yours. Air passes through those filters before circulating throughout your home. Replacing a filter takes less than five minutes.

Clean the drains. Drains are a surprisingly common source of odour in the home. Most people only clean them when they're clogged, but they should be flushed thoroughly with a good-quality cleaner at least once a season.

Turn on the bathroom fan. Not only do bathroom fans remove odour, they also reduce moisture build-up. About 50% of air pollutants originate from some type of moisture. Mould is the worst of these pollutants. Professionals recommend you keep your bathroom fan on for at least 30 minutes after a shower.

Clean your doormat. Even if your doormat doesn't smell, it can be a source of air pollutants. When people wipe their shoes, they transfer outside ground pollutants from their shoes to your mat.

Of course, you can always open a window. That's the most popular and easiest way to freshen the air, and it works.
Estimating Your Selling Costs
When the time comes to sell your house, you'll need to determine roughly how much you can expect to net after the sale. To figure that out, you'll not only need to know how much your house will likely sell for, but also the selling costs you are likely to incur in the process.
I have developed a very simple spreadsheet to help my clients estimate their selling costs, net proceeds, and closing costs for buyers.  Just ask me for your copy!

Here's a general rundown of what to consider:
Repairs / Renovations. You will want your house to look its best to buyers. That may require you to get any needed repairs or small renovations done before listing. The goal is to eliminate any jobs that buyers may consider to be a barrier to their purchase.  I can guide you through the options for your property that will net you the most money in the sale price.
Staging.  Presenting the best features of your home, to the most number of buyers, is proven to sell your home faster and for more money than homes that are not staged.  Staging costs range from $1500 – $4000 for an average home, depending on whether or not we will be incorporating your existing furnishings, or renting furniture and accessories.
Legal fees. You will need a good real estate lawyer who is familiar with the area and who doesn't cut corners.  The lawyers that I recommend and work with are some of the best in the business and I am happy to provide those names.
Real Estate Services. Sellers are responsible for the real estate fees, which can be either commission-based or a flat rate, and are negotiable depending on the extent of services and marketing your home will require.  They are also dependent on the experience and education your Realtor offers, so make sure to vet your options carefully.  We are not all the same!  HST is charged on real estate fees so make sure to factor that in to your numbers.
Notable, Quotable, Quotes!
"If you cannot do great things, do small things in a great way."
Napoleon Hill"Logic will get you from A to B. Imagination will take you everywhere."
Albert Einstein"Motivation is the art of getting people to do what you want them to do because they want to do it."
Dwight Eisenhower